Our Business
Create a strong platform for business opportunities driven by shared values & vision
Construction
Material Lab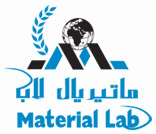 Material Lab is an independent, accredited material testing laboratory certified under Local order 52 and ISO 17025, established to cater to national and regional research and testing required to approve materials used largely in construction. Located in Dubai, Abu Dhabi and Sharjah and equipped with state-of-the-art testing equipment, the laboratory confirms its credibility through regular participation in the inter-laboratory proficiency testing programs and introduction of latest technologies in the testing field in the region.
The core business of the laboratory includes the testing of a wide range of engineering materials and geo-technical investigation. The lab is involved in the investigation and testing of pile integrity, fresh and hardened concrete, soils, cement, asphalt, aggregates and water, physical and chemical analysis of steel as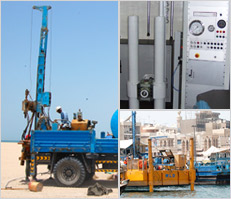 well as glass and environmental testing. A joint venture with China's leading engineering institute 'Tianjin Geological Engineering Investigation Institute' (TGEII) has now enabled the lab to offer specialised Pile testing services.
Material Lab follows strict quality control procedures in accordance with international standards with equipment regularly calibrated by accredited third-party agencies to ensure service of the highest standards.
www.mlab.ae