Our Business
Create a strong platform for business opportunities driven by shared values & vision
BioEnergy
Lootah Biofuels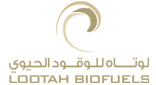 Lootah Biofuels, a fully owned subsidiary of S.S. Lootah Group, was founded in 2010 in Dubai to address the growing demand for alternative fuels in the region. Keeping in line with the UAE's vision for sustainable development, Lootah Biofuels aims to introduce and innovate sustainable solutions for the long-term energy requirements. By rapidly growing production capacity, strengthening distribution channels, and redefining Biodiesel quality, Lootah Biofuels will continue to expand the reach of Biofuels that are sustainable and environment friendly.
Biodiesel is an alternative fuel formulated exclusively for diesel engines. Unlike conventional fossil diesel, Biodiesel is a renewable fuel that burns clean resulting in a significant reduction of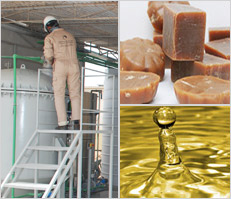 the pollutants that contribute to global warming. Lootah Biofuels is pioneering Biodiesel production in the Middle East to build a global business to recycle, produce, and trade Biodiesel.
Lootah Biofuels produces Biodiesel from used cooking oil for our customers' individual quality and sustainability requirements. Our objective is produce Biodiesel in the most efficient and sustainable way to deliver economic value and environmental benefits.
www.lbf.ae