Joint Ventures
Create a strong platform for business opportunities driven by shared values & vision
Architecture
ZAS | PSE

ZAS/PSE is an international, dynamic, full-service design consulting firm. It was founded as a partnership between ZAS Group of Companies, Canada, with over 20 years of international experience and Port Saeed Engineering in Dubai, the United Arab Emirates with over 30 years of local experience. The firm has expanded to offer a full range of expertise in all areas of Architecture, Engineering, Planning, and Interior Design.
ZAS/PSE develops high quality design, supported by service and management excellence. In offering these integrated design services, ZAS/PSE has developed an innovative portfolio of projects that range in scale, complexity and location. With numerous design awards to its credit, ZAS/PSE is notable for working at the frontier of design innovation supported by technical expertise to produce high quality planning and design.
ZAS/PSE is capable of fully servicing projects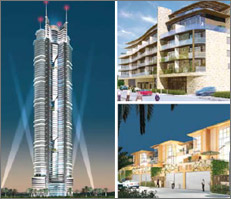 throughout the Middle East North Africa and worldwide. Current projects include numerous master planning, urban design, and building projects that are located in urban, waterfront and emerging districts. These assignments include large mixed-use developments, resorts, hotels, condominium towers, athletic Complexes and educational campuses. Within this broad range of projects, ZAS/PSE has been commissioned to prepare feasibility studies, urban design analysis, program development, as well as provide the full extent of architectural design services.
www.zaspse.com