The Group
S.S.Lootah Group moves beyond its 50th year of success
Chairman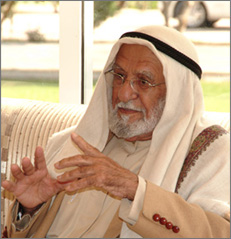 Haj Saeed Bin Ahmed Al Lootah is a self-made businessman who progressed from being a seafarer and trader, in his early days, to an accomplished tutor, author, economist, banker, entrepreneur, businessman and visionary community leader. His zest for life and fervent adherence to the core values of Education, Cooperation and Economy, power and endless desire to 'make things better' by empowering people to excel at everything they do.
He laid the foundation of S.S.Lootah Contracting Company as a joint venture with his brother Sultan in 1956. With the enduring values of education, cooperation and economy set as the foundations of his work, Haj Saeed Lootah started a number of businesses as well as not-for-profit education and research ventures, with an aim to serve the people of the United Arab Emirates.
Thanks to his vision and leadership; our home grown ventures continue to demonstrate unique values that extend well beyond its functional benefits creating greater economic, social and environmental benefits for people in the United Arab Emirates and beyond.